Description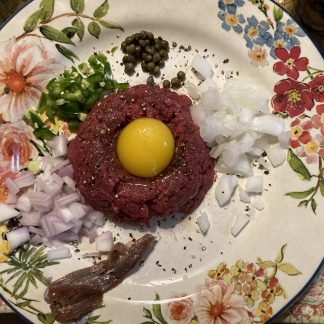 5 lb. hunks of Round Steak for Steak Tartare! If you want the most decadent meal, grab the Joy of Cooking and make yourself a fabulous Steak Tartare with our Round Steak. Some recipes call for Filet (Tenderloin), but I think Round Steak is the absolute best cut for Steak Tartare.
Like Barbacoa? Round steak also makes a fabulous barbacoa!
Slice Round Steak in thin strips and sear it quickly on each side for a fabulous steak dinner! Perfect for Steak Diane as well.
Each order will contain at least  5 lbs of Round Steak.