Description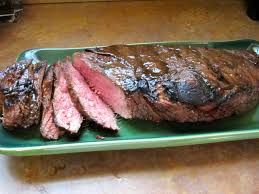 London Broil is not actually a cut of beef but a cooking method.  However, our butchers have labeled this cut as "London Broil".

It is a tougher piece of meat that needs to be marinaded well to break down the tissue.  Once marinaded, it does best cooked quickly over/under high heat (hence "London BROIL")
Each steak is approximately 1 lb.  Each order will contain 2 individually wrapped steaks.